Hubs and I have been having conversations off and on about homeschooling and whether or not we should. Honestly, I have been really scared about it. I just haven't had confidence in myself as a teacher. But I have come to a place as a stay-at-home mom where our routine just wasn't working for me. At all!
I clean all day, but the house never looks picked up. The toilets are scrubbed, but there are toys all over the floor and junk piled up on the counters. It's really been getting to me. I mean REALLY. There has been very little structure to our days. I just haven't been myself. I've been frustrated and unmotivated. And that is not the type of mom, wife, person I want to be. I needed something
drastically
different. I deserve more from my day to day life and so do my kids.
Caitlin is 3, and although that's too young to start formal schooling, she loves to learn. We read to her a lot. We have to explain
everything
she sees. She asks tons of questions.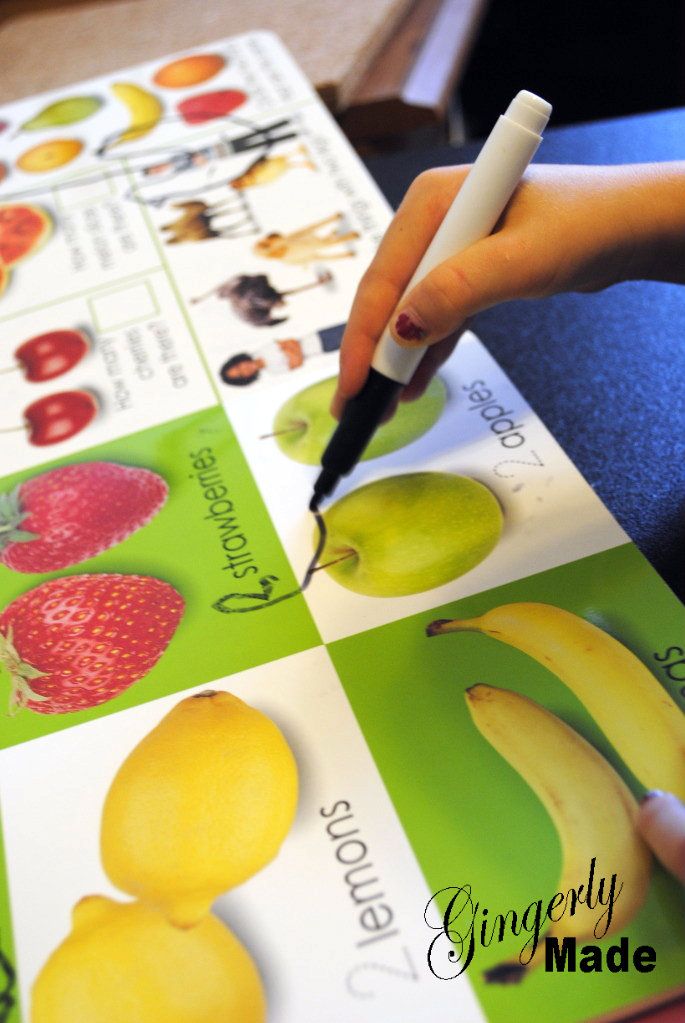 Practicing her writing and number skills.
After seeing a friend of ours mention on Facebook the company she bought her home school material from, I checked it out. And what do you know, they have a preschool program too!
Sonlight's P3/P4 program
is really light in that it's not super structured. It's primarily reading based; focusing on parent-toddler story-time. I love that! It gives you time with your kiddos and they are learning through the stories.
Some of you may say, well if you are already reading to your kids, then why go through all that. Because first I loved that it was based on classic children's stories and not just the random stuff I pick up here and there. They also provide activity suggestions for each story. So, if you read "If You Give A Mouse A Cookie," you go make cookies together. You can also have your child try to guess what happens next as you read. Their premise is that they are teaching the parent how to home school by starting slowly. So when you get ready for structured schooling, you already have an idea of how it will work and if it will work for you.
So we got it. We also got a few
preschool workbooks from Kumon
. They have a fantastic approach to learning! The books we got for her are just simple tracing, mazes, cutting, and numbers books. Very age appropriate. And she is constantly asking to do her tracing now.
The plan was to turn our
junk room
office into a playroom/classroom. We can have "school" time in there. It brings all the toys into one room instead of being scattered all over the house. And I have a desk with the computer in there as well. This allows me to spend most of our indoor time in one room. We have more together time and when they are playing independently, I'm right there in the same room. Then I can still get some blogging done.
So far, I'm loving it! It's working. The girls are happier and so am I!
I wish I had taken a picture of the
junk room
office before we cleaned it up and turned it into something functional. Ok, so maybe I don't. That would just be embarrassing. But here is our set up now. Nothing pretty, but oh so perfect for our needs right now. I'll think about beautifying later. Maybe.
Not the most beautiful room, but it's my favorite in the house right now. I can spend special time with my girls while they are young. Whether or not they remember it, I will always remember this special time with them.
Bookshelves full of books, toys, and 'school time' things. Plus a sweet little baby hunting me down so she can be picked up and held.