One of my long time friends, I think I've known her since I was 6, is getting ready to have her second child. It's another little boy!
Sometimes it's hard to know what to get for a second child because there are usually a lot of hand-me-downs and reusable things from the first child. At least that's the way it was for me. I never knew what to tell people when they asked what I needed. Besides diapers, bibs and burps cloths are perfect because the first set probably got pretty nasty the first time around. So, I made these reversible bibs and burp cloths from a soft flannel. Aren't they so cute!
The first burp cloth I made attaches with velcro. For some reason I was having a hard time with the top stitching on this one. I guess all the bulk around the velcro was hard on my little sewing machine and caused some tension issues. You can see where the thread bunched up below. It's secure, it's just not the prettiest stitching ever. Sorry friend. Can you forgive my ugly stitching?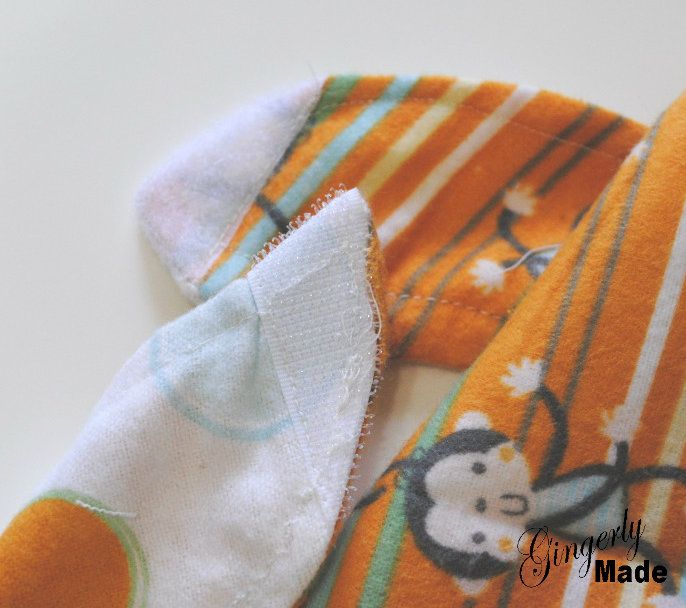 Because of that, I decided to make the bib a different style on the second set. It ties on. That might be better anyway, because baby can't just pull it off.
After they were finished, I folded them up and tied them together with a piece of green ribbon and sent them on their way.