A look at the non-crafty side of life.
Last weekend we went back to our old Alma Mater Campbell University for Homecoming. We had a lot of fun hanging out with the kiddos doing all the fun activities they had planned. We didn't actually stay for the football game because it was getting a bit late for the girls, but that's ok, we aren't exactly the best football team out there.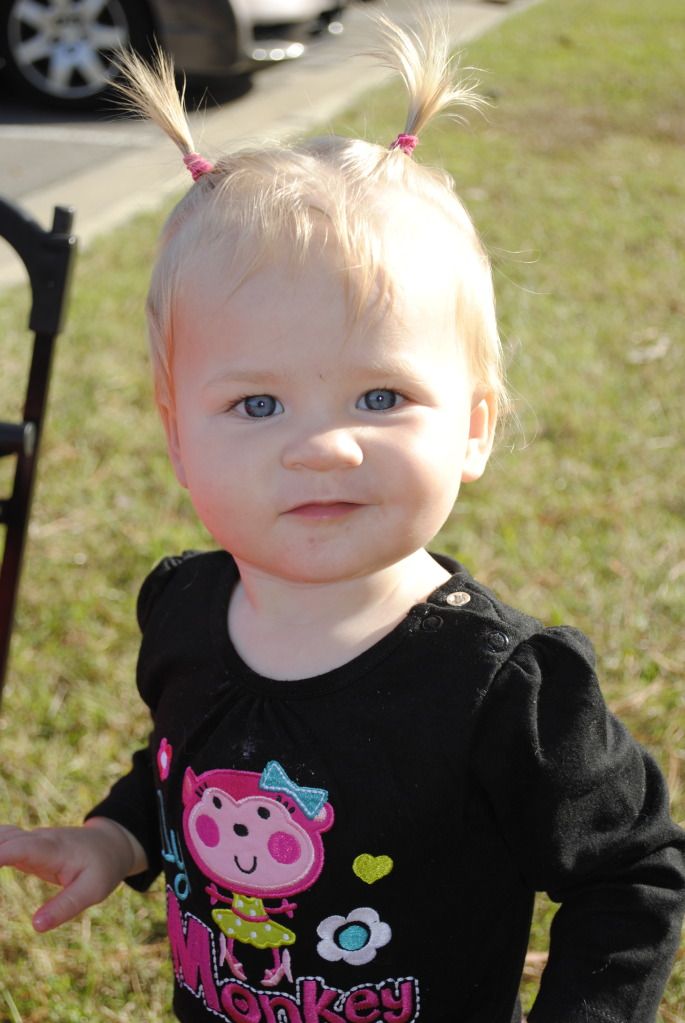 Cutie in her pigtails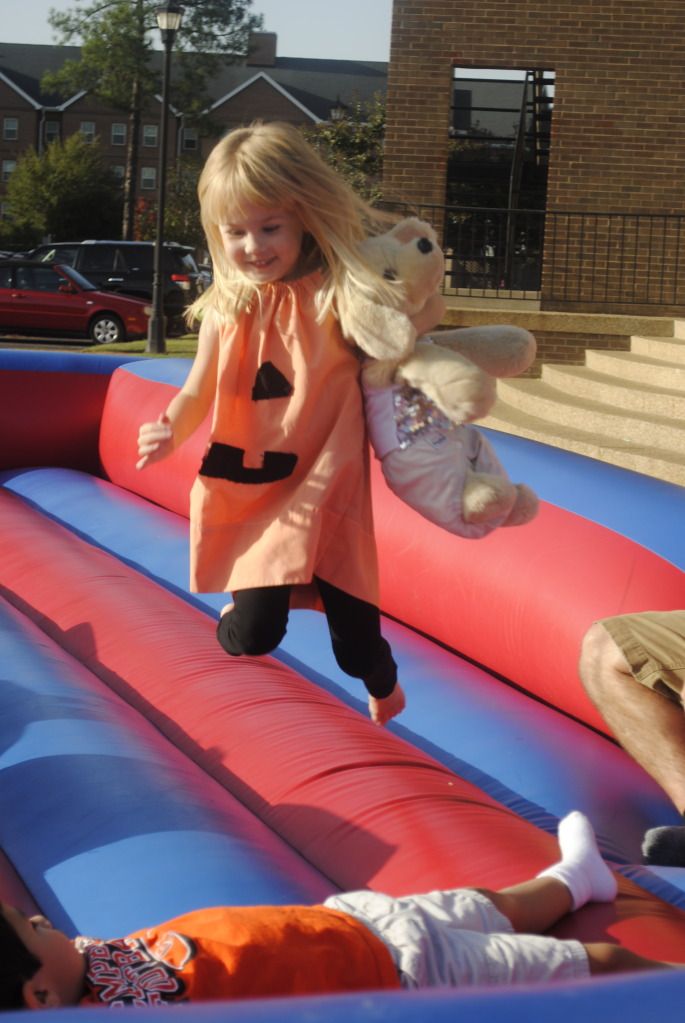 Jumping around on the inflatables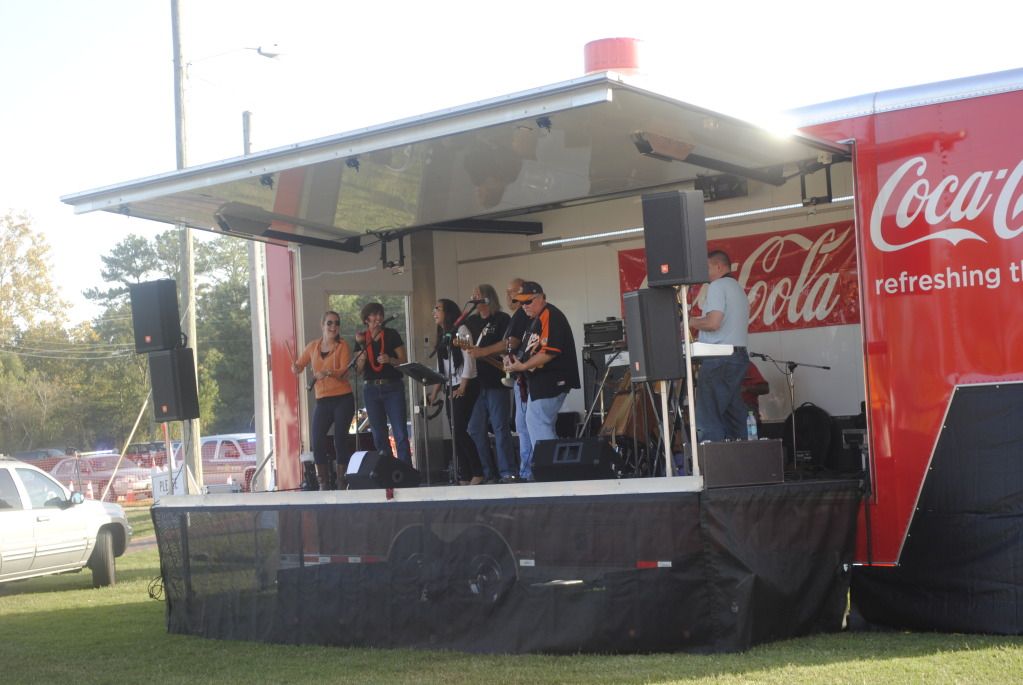 Hayley had fun dancing to the music
How far can you get Eric? Caitlin was racing back and forth without a tether. She got further than Daddy.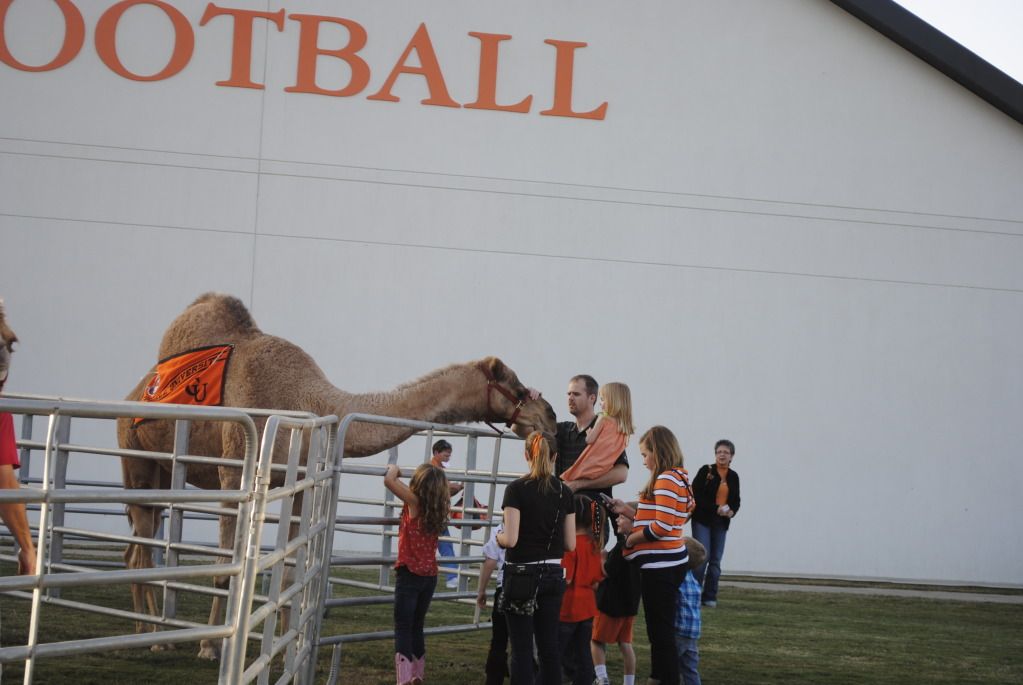 Caitlin and Daddy petting the camel. Hayley took off after him saying "Nay nay". I guess she thought he was a horse.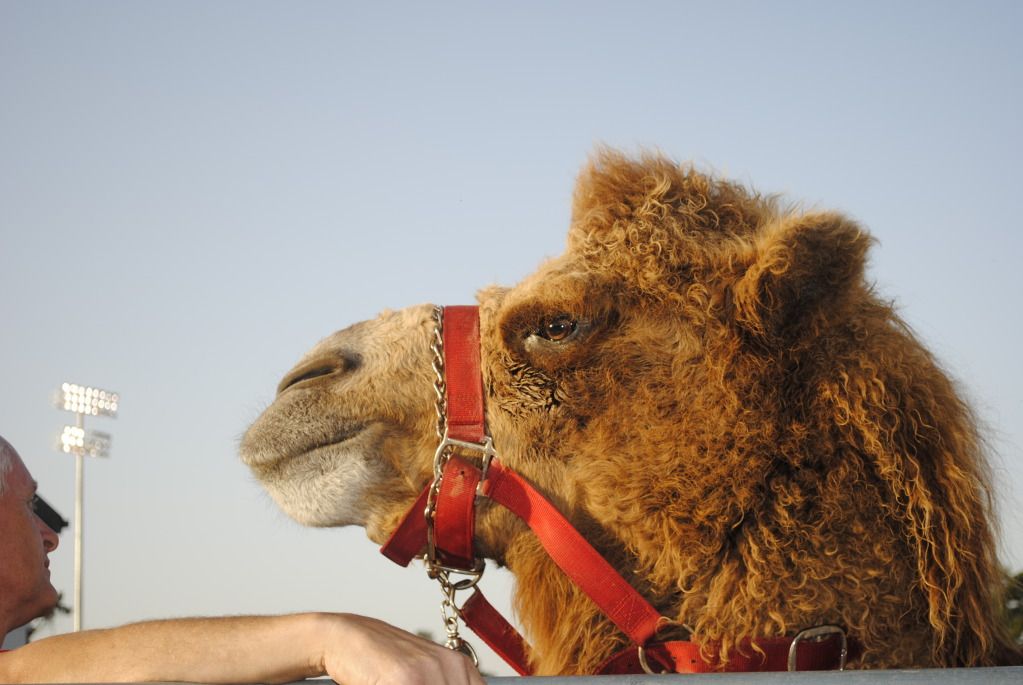 Meet Oscar. He took us all for a ride.
Daddy's girl wanted him to ride with her; not Mommy.
So Mommy and Hayley rode together.
It was a good thing we got in line for the camel rides when we did. We were some of the last few who were able to get on.
What family fun have you been having this fall?