Last weekend we finally got to go to the corn maize after being rained out the week before. We went to Phillips Farm in Cary. It was so fun! They had a ton of kiddy things to do, plus two corn mazes, a corn cannon and a pumpkin patch. They actually had so much, we didn't even do it all. Once it got to be lunch time and the littles were getting sleepy, we headed out.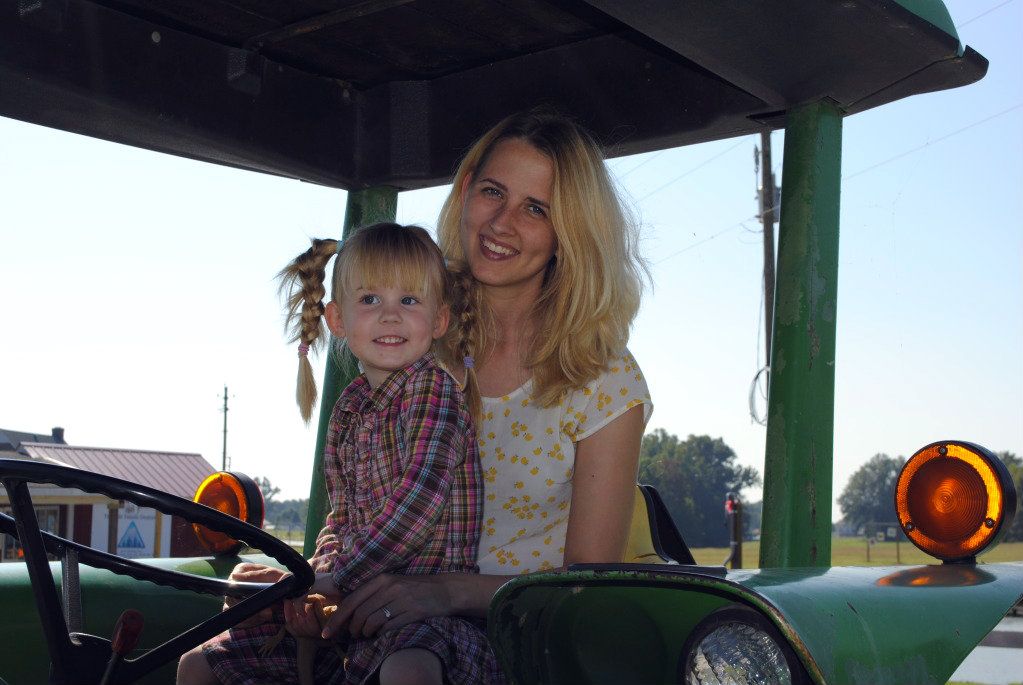 Pretending to ride the tractor
Going through the maize. Caitlin just HAD to carry the flag.
Cow train ride doing figure 8s in the muddy field.
Hello!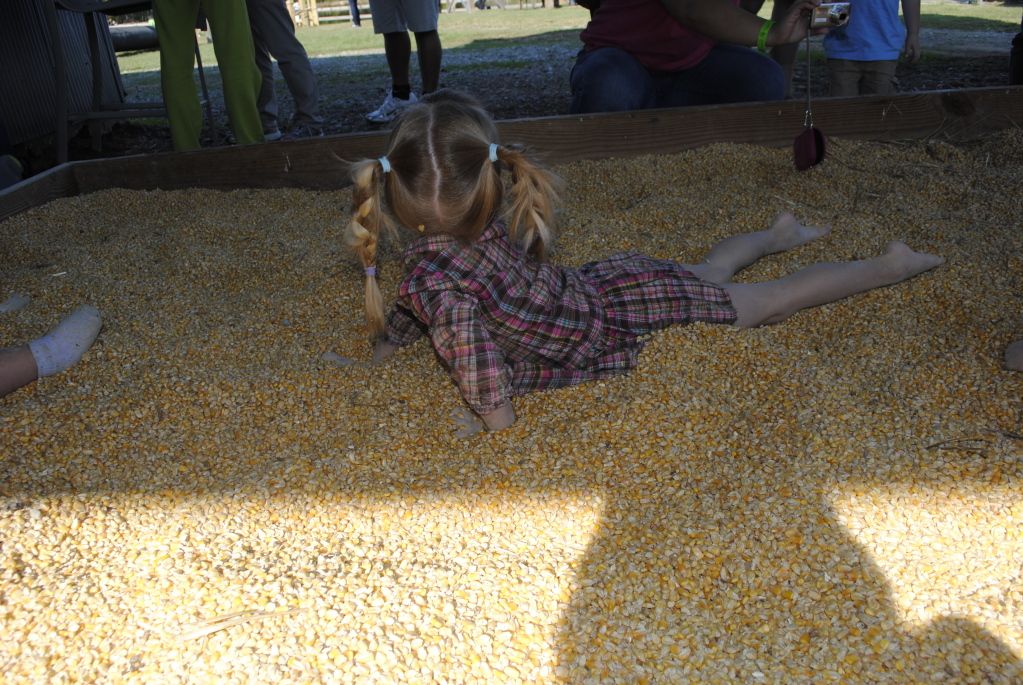 Corn box. Caitlin dove right in. She jumped, swam, and even made corn angels.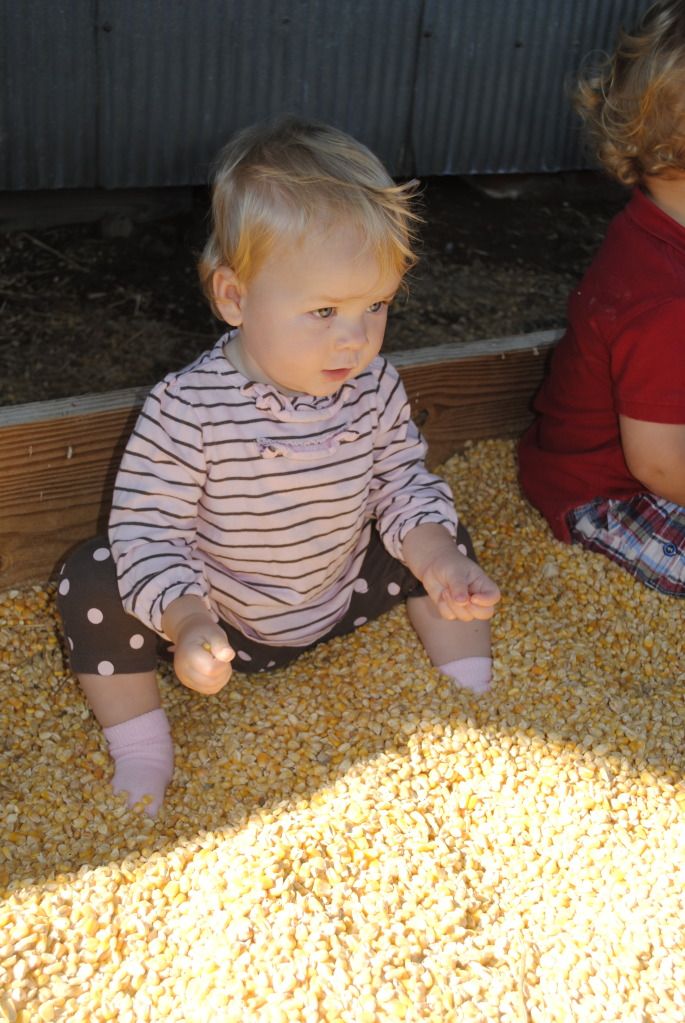 And Hayley just watched her like she was crazy. :)
Crawling through the tube swing.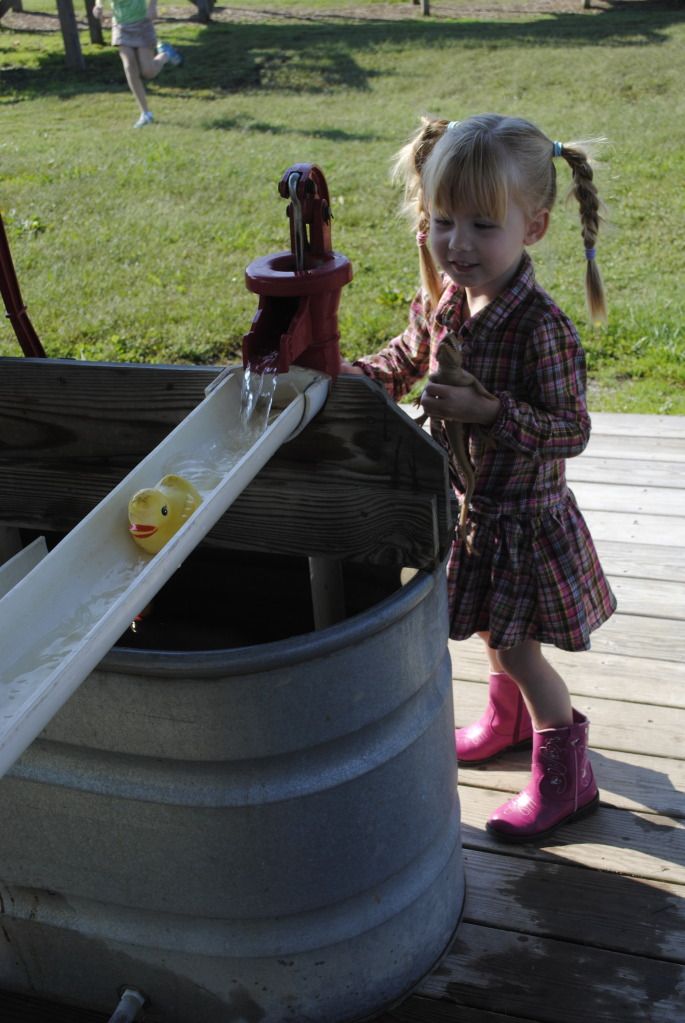 Duck races.
Cheese!
The whole goofy family.