Keeping real today. I don't want you to think I cook nothing but yummy delicious, time consuming meals. Cuz I don't. Especially not when it comes to lunch. Lunches are usually pretty simple around here.
I meant to make some simple ham sandwiches for lunch until I pulled out the ham. Let's just say ew and leave it there. Yeah, it was gross.
So, I've got everything out; the bread, lettuce, tomato, cheese, and some cilantro. What do I do? Put it all back and figure something else out?
Nope. I go to the freezer and pull out some dinosaur shaped, frozen, bad for you chicken nuggets. I don't even bother cooking them in the oven; I put them in the microwave. Then I slap those suckers on my sandwich and call it a day.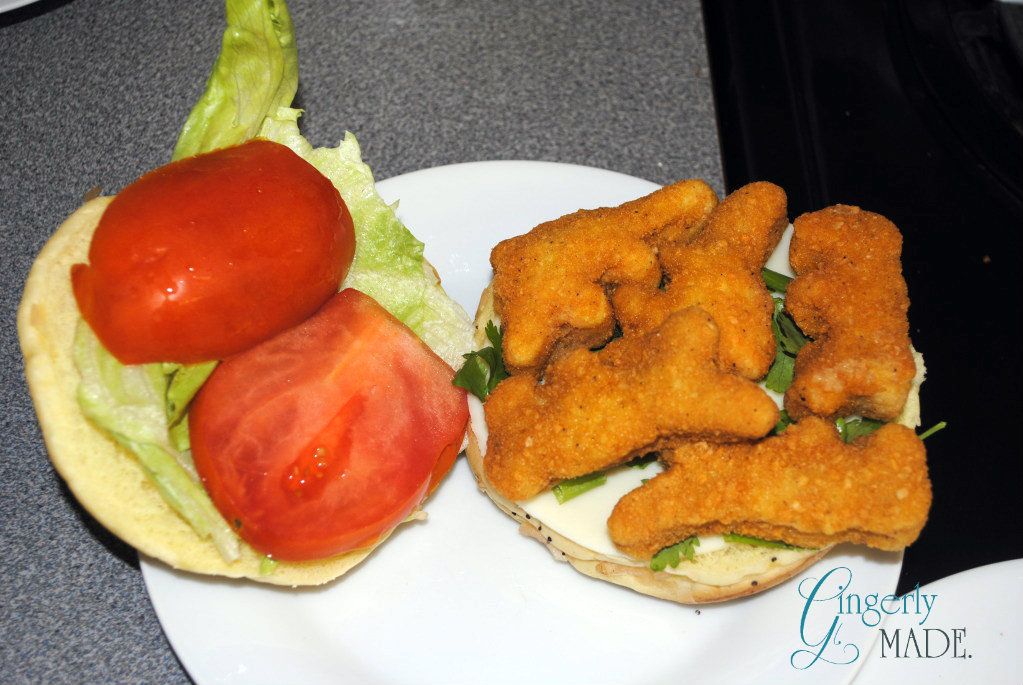 And sadly, it was really good. I made another one for lunch later that week too.
Linking Up To:
Crafty Cousins
,
Family Ever After
,
Frugally Sustainable
,
JAQS Studio
,
Just Us Four
,
Lines Across
,
Momnivore's Dilemma
,
Not Just a Housewife
,
One Artsy Mama
,
One Little Momma
,
Our Delightful Home
,
Sew Much Ado
,
Serendipity and Spice
,
So You Think You're Crafty
,
Sugarbee Crafts
,
Tatertots and Jello
,
Tip Junkie
,
Tip Junkie