I don't have a recipe this week; partly because we spent yesterday at the state fair and I was too pooped to come up with anything, and partly because we have been working on another project that I will hopefully have for you Monday. So instead, I thought I would share some of our photos from the fair.
I love going to the State Fair. Animals, artisans, food, rides, games. We live close to where the fair is hosted every year, so it's almost a tradition for us and definitely something to look forward to every October.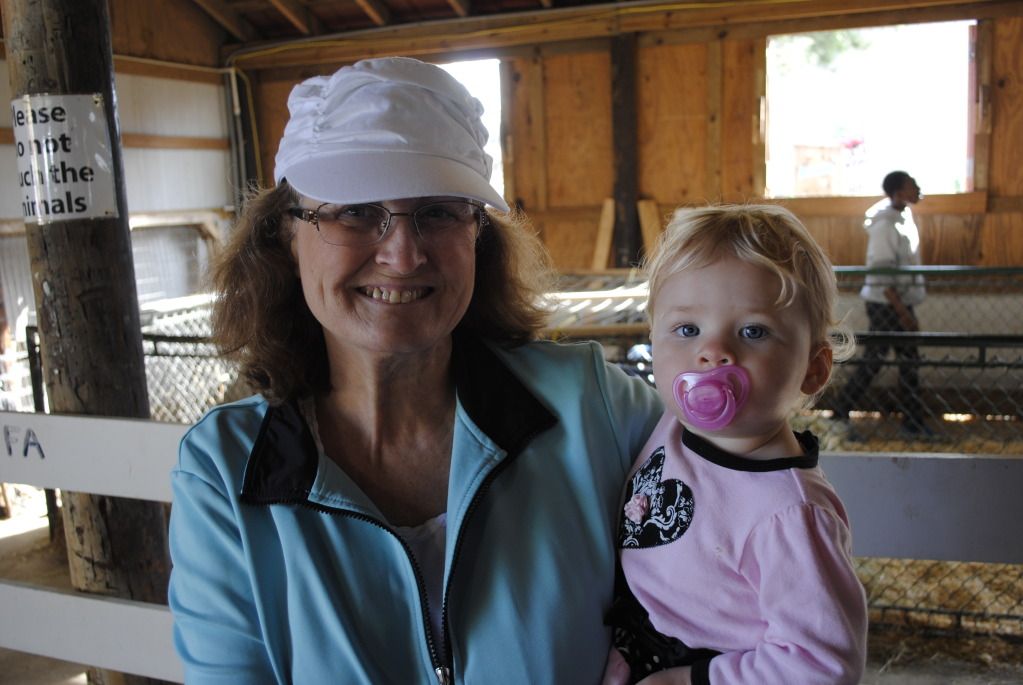 We started out looking at the animals. And of course posing for some granny pics.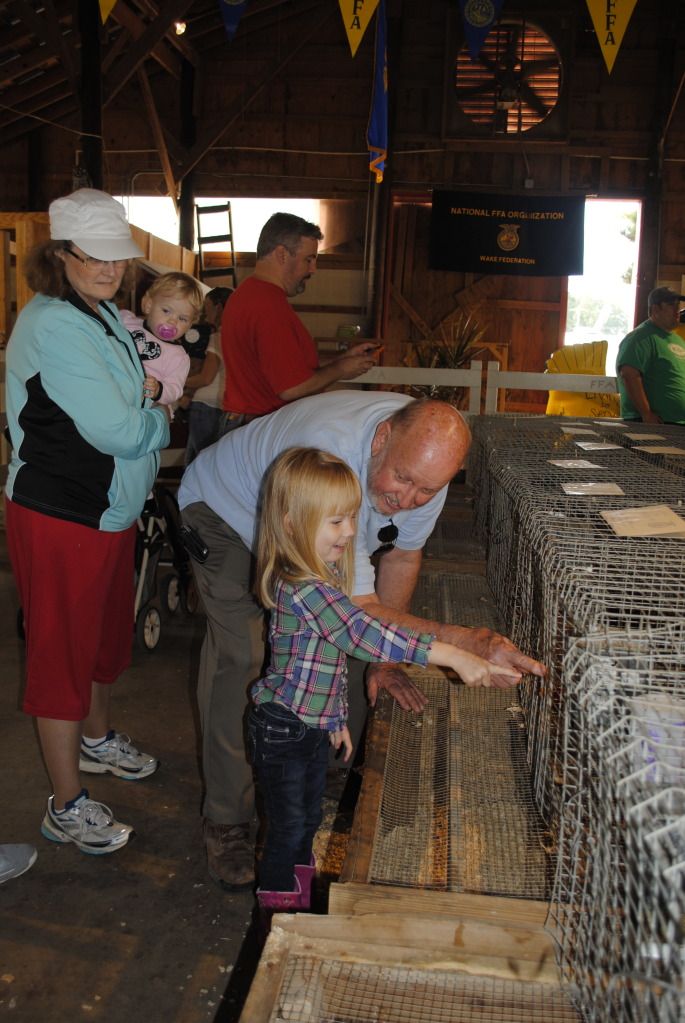 Pappy showing Caitlin the bunny rabbits.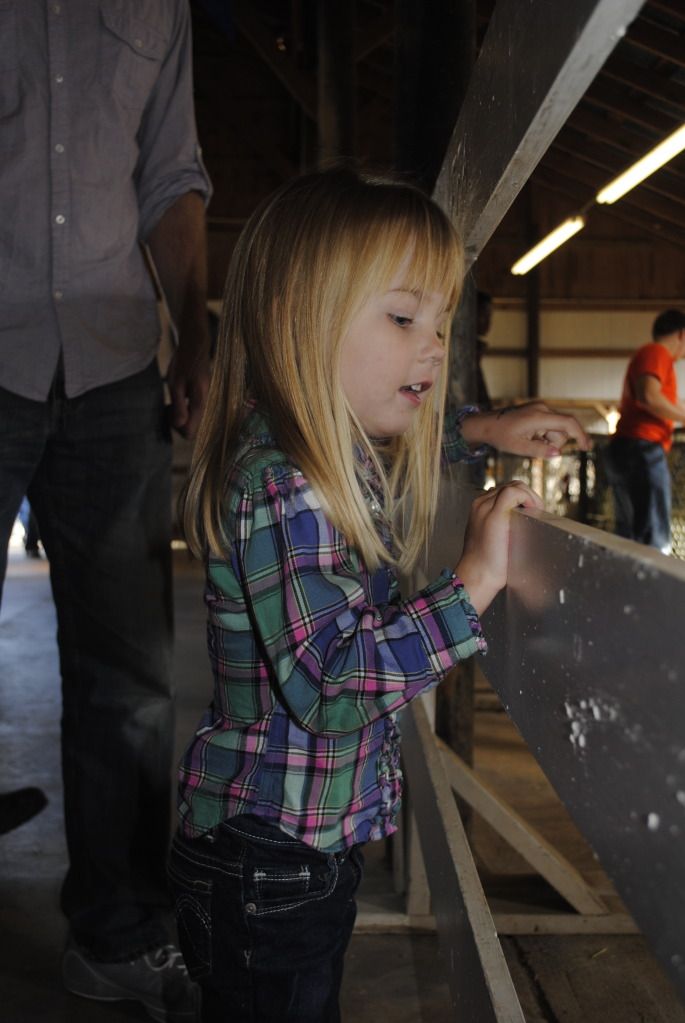 Look at that!
Getting some snuggles.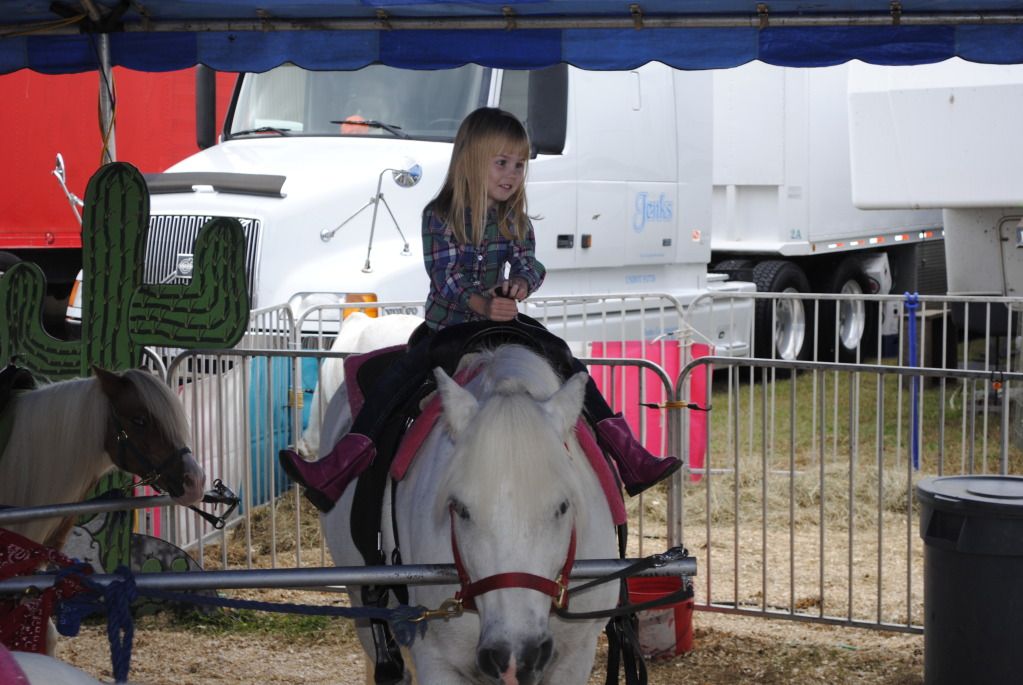 Pony rides! Giddy up George Washington. Seriously, that was the pony's name.
Look at that grin!
Flying elephant rides.
Lady bug rides. Plus a wiggly worm, giant slide, and a kiddy roller coaster.
Pappy, Mammy, Eric, and Hayley resting a bit while Caitlin rode her rides.
And then I either got tired or forgot to take anymore pictures. Oops.
We ate some fair food, watched BMX bikes and stunt motorcycles, went through the craft tent (duh), listened to some bluegrass, and had a great time.
Have you been to any state or county fairs this fall??