Last week my baby hit the half a year mark. I know every mommy talks about how fast their baby grows up. And it's true. Just a mere six months ago we were bring our sweet new baby Hayley home. And yet, she has grown SO MUCH during that time.
Hayley has started eating a couple bites of solid food at dinner times.
She is talking all sorts of sweet baby talk. When she's happy is all whispers of ta-ta and da-da. And when she's not so happy it's ne-ne and meh-ma.
She is still so smiley.
Caitlin and Hayley are starting to have more interaction with each other.
Tummy time is now fun instead of frustrating.
Hayley is
mostly sitting by herself
now. I still have to stay beside her though to catch her when she does lose her balance.
And I think about the next six months and what will happen during that time. In just another few blinks of time she will start crawling, walking, using words, and more. Motherhood is such a precious thing. It's life long. But
this
phase of motherhood, so sweet, is such a flash.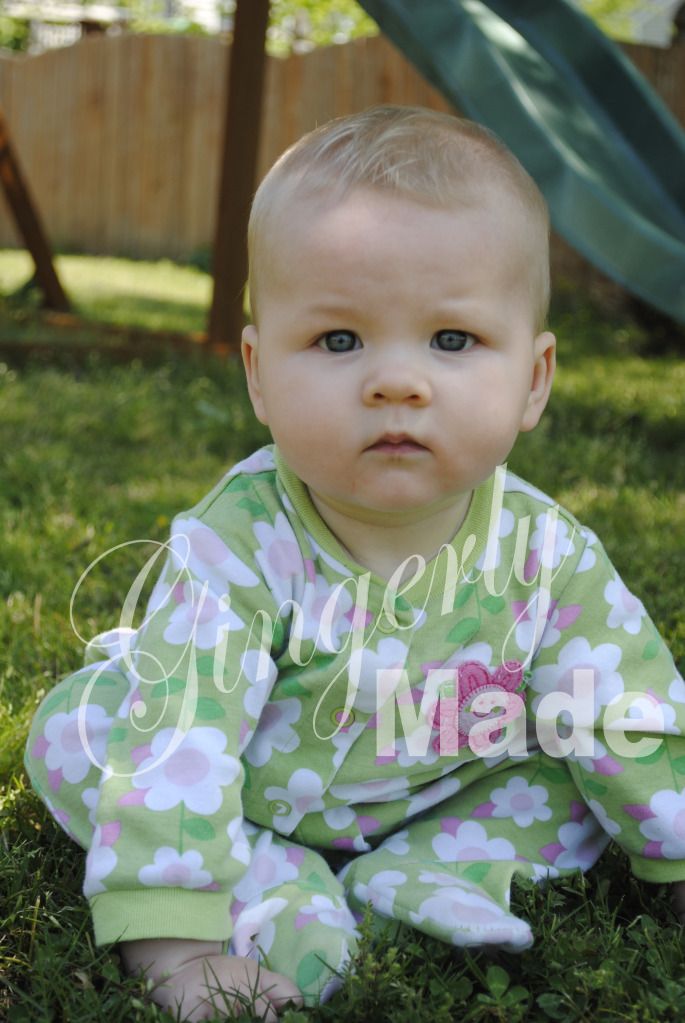 And of course, you can't take pictures of one without taking pictures of both. So here's both my girls. They're just too cute!