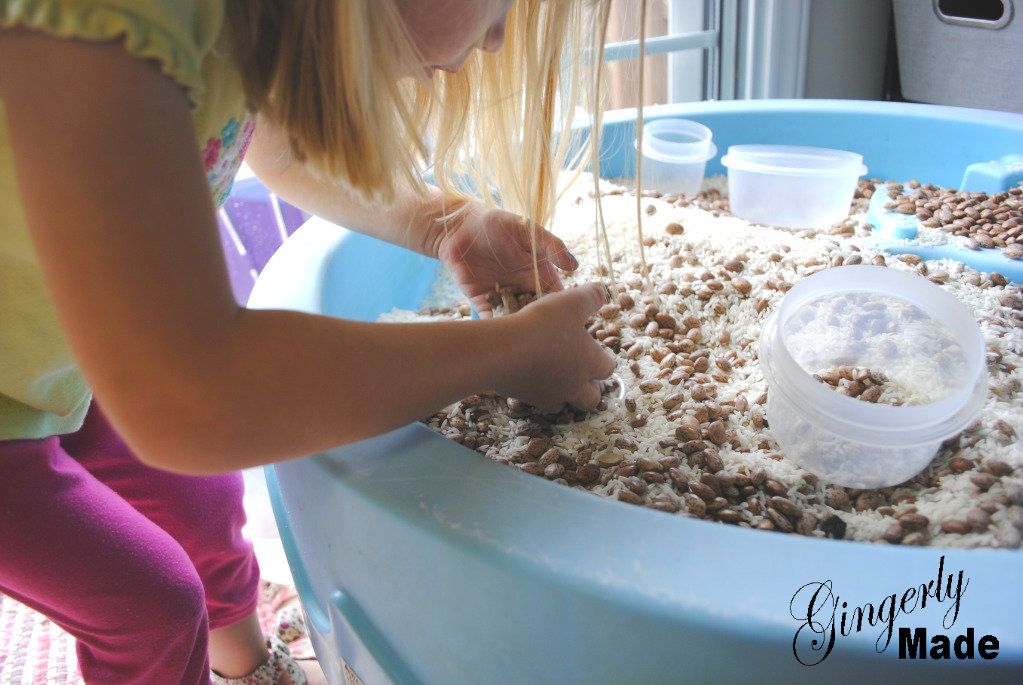 While most of the country has been extremely hot and dry, we have been blessed with a couple of much needed rainy days. Whether it's rain or some other weather that keeps you from getting outside, you are left with the what to do with the kids dilemma.
I don't spend all day outside with the kids on a normal basis, but we do get outside most every day. And if your kids are anything like mine, that time to run and play unobstructed in the back yard, to be loud outside, is absolutely neccessary. Days we don't get out for at least a little bit show in the form of a destroyed house, bad attitudes, not just theirs, and short tempers all around. And often in lots of TV time. It's terrible.
So, when I woke up to a rainy day a few weeks ago, I spent some time trying to figure out what to do that day. I didn't really have any errands to run, so it would be just a regular day at the house. I could take them to a bounce house or something. But the closest one is 35 minutes away and I really didn't want to spend the money.
So, online I went. I found this idea
here
. It's called Play Rice. I knew it would be great for Caitlin because on a trip we took to
Durham's Life and Science Museum
, they had an area where kids could fill and dump containers to see how much volume they could hold. Caitlin played at it for the longest time. Plus she loves the sandbox, so this wouldn't be all that different.
I emptied and dragged her water table inside. Cleaned it up and poured in some rice and beans. It took two 10lb bags of rice and two 4lb bags of beans. I probably could have put less in, but I know my Caitlin and there would be lots on the floor later. But hey, that's nothing a quick swipe of the broom can't remedy.
She spent a solid hour playing in it; pouring, dumping, shoveling, raking, hiding some plastic play animals, and baking the oddest birthday cakes for me! And the only reason she stopped was because she was getting hungry and thirsty. It was GREAT! What a fantastic imaginary play tool!
Not only was she entertained, but the money I spent goes so much further than going to a bounce house which is over when it's over. The play rice and beans is there in the kitchen waiting for her after her snack is over and for the next day when it's either a little rainy or a little too hot for outside.